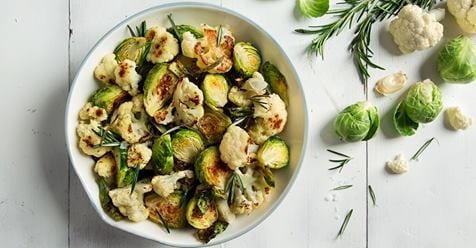 These roasted vegetables are enhanced with a fragrant mixture of rosemary, garlic and olive oil–start them a day ahead so they can absorb the full flavor of the marinade.
This dish is great served hot or at room temperature.
Makes 8 servings
Ingredients:
1 medium cauliflower, quartered, cored and cut into 1-inch florets
2 cups (1 pint) Brussels sprouts, halved lengthwise
3 Tbs. olive oil
3 large cloves garlic, sliced as thin as possible
1 1/2 tsp. chopped fresh rosemary or 1/2 tsp. dried, crumbled
1/2 tsp. freshly ground pepper
3/4 tsp. coarse salt
Preparation
In large bowl, combine cauliflower and Brussels sprouts. Drizzle oil on top. Add garlic, rosemary and pepper and toss well. Cover tightly and refrigerate overnight.
Preheat oven to 450°F. Spread vegetables in single layer on large baking sheet with sides. Sprinkle with salt. Roast until vegetables are crisp-tender and beginning to brown at edges, 15 to 20 minutes. Serve hot or at room temperature.
Nutrition Information
Calories: 72

Carbohydrate Content: 5 g

Fat Content: 5 g

Fiber Content: 2 g

Protein Content: 2 g

Saturated Fat Content: 1 g

Sodium Content: 216 mg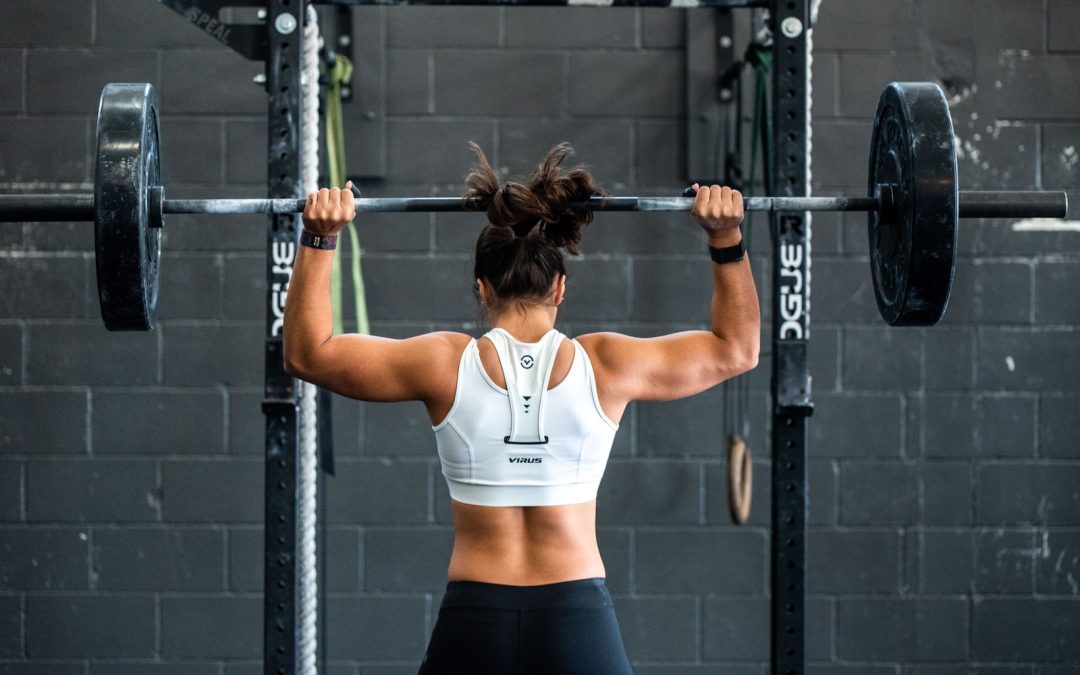 I get asked all the time: "How do you stay so motivated?" Fact: I don't! …. So I work at it!  Motivation is like a muscle – the more you flex it, the stronger it becomes.
read more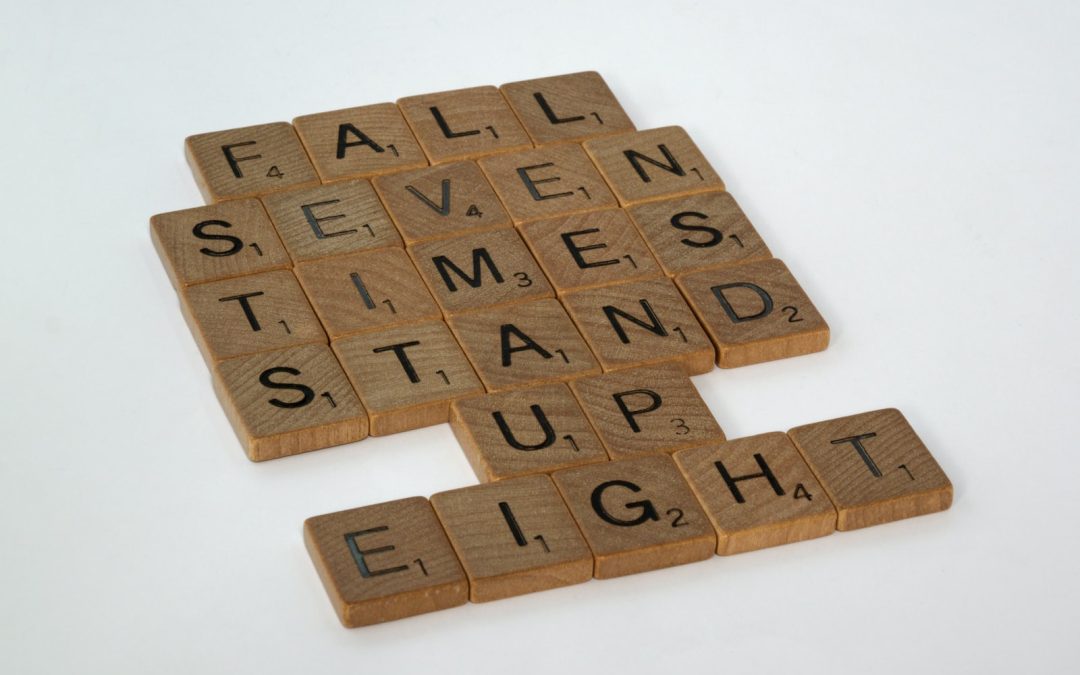 I've got a quick post today with a very simple message…. Keep going!  If you're struggling right now with your goals, it's NORMAL. 
read more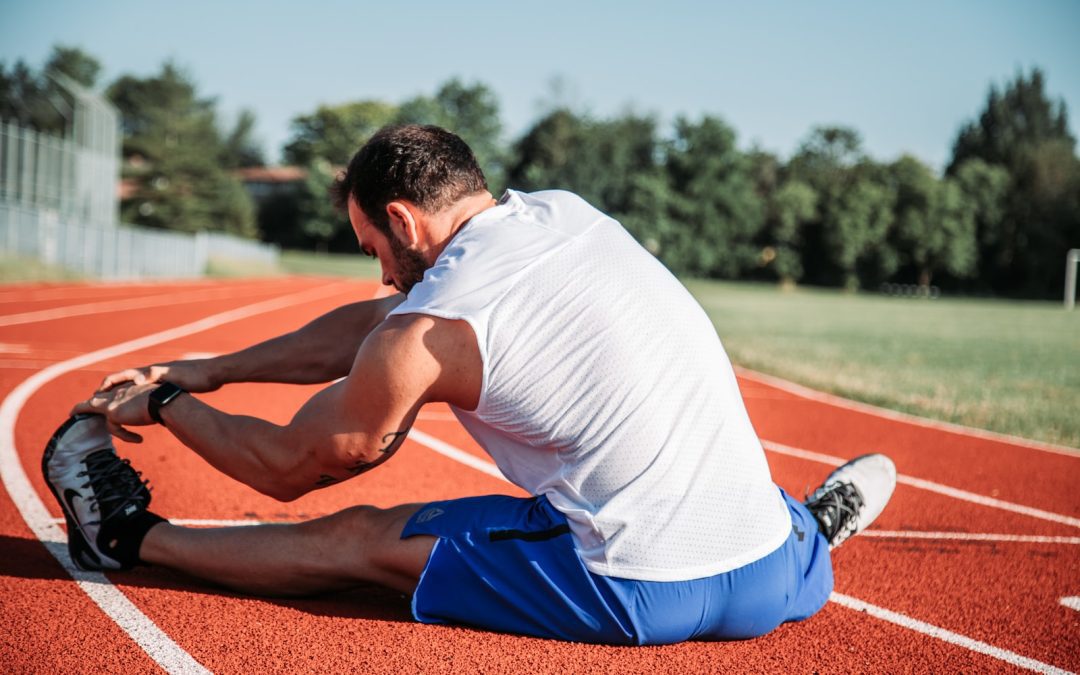 I've got a tip for you that's so simple it will blow your mind and make you think "dad joke".
Want to know the secret to reaching your goals? It's setting goals that you can reach.  I know that sounds like a no-brainer, but hear me out.
read more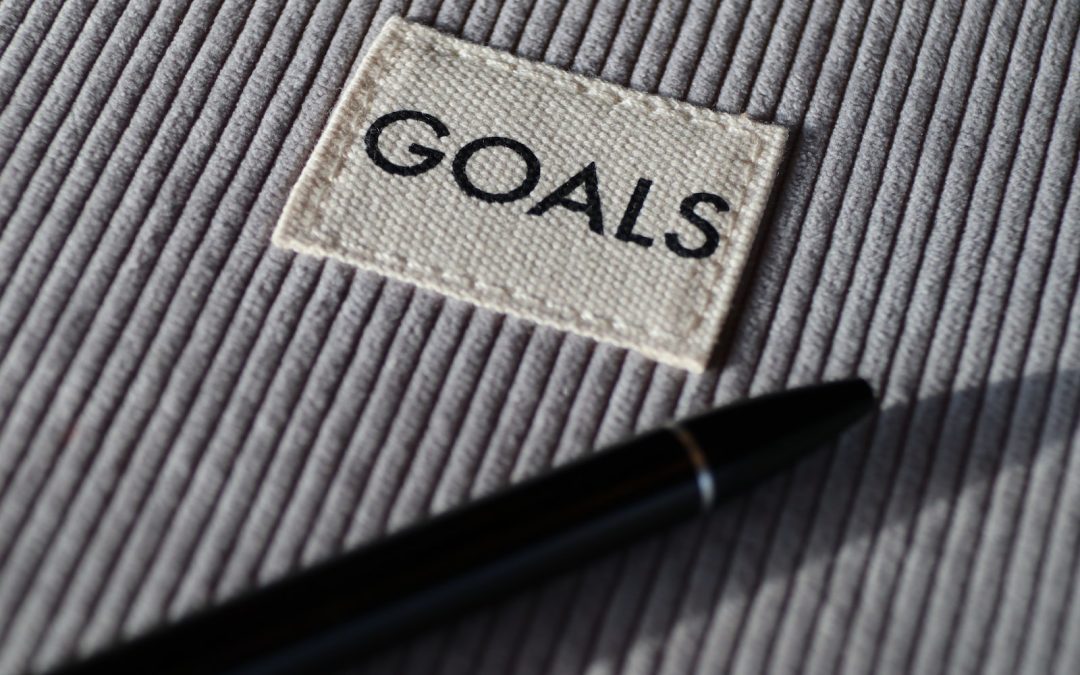 You know I like to focus on the positive, right? Well, I'm about to tell you how NOT to reach your goals this year. Because there's one big mistake you can make that can push you into a HUGE trap – and you'll end up feeling frustrated, burned out, and like a quitter.
read more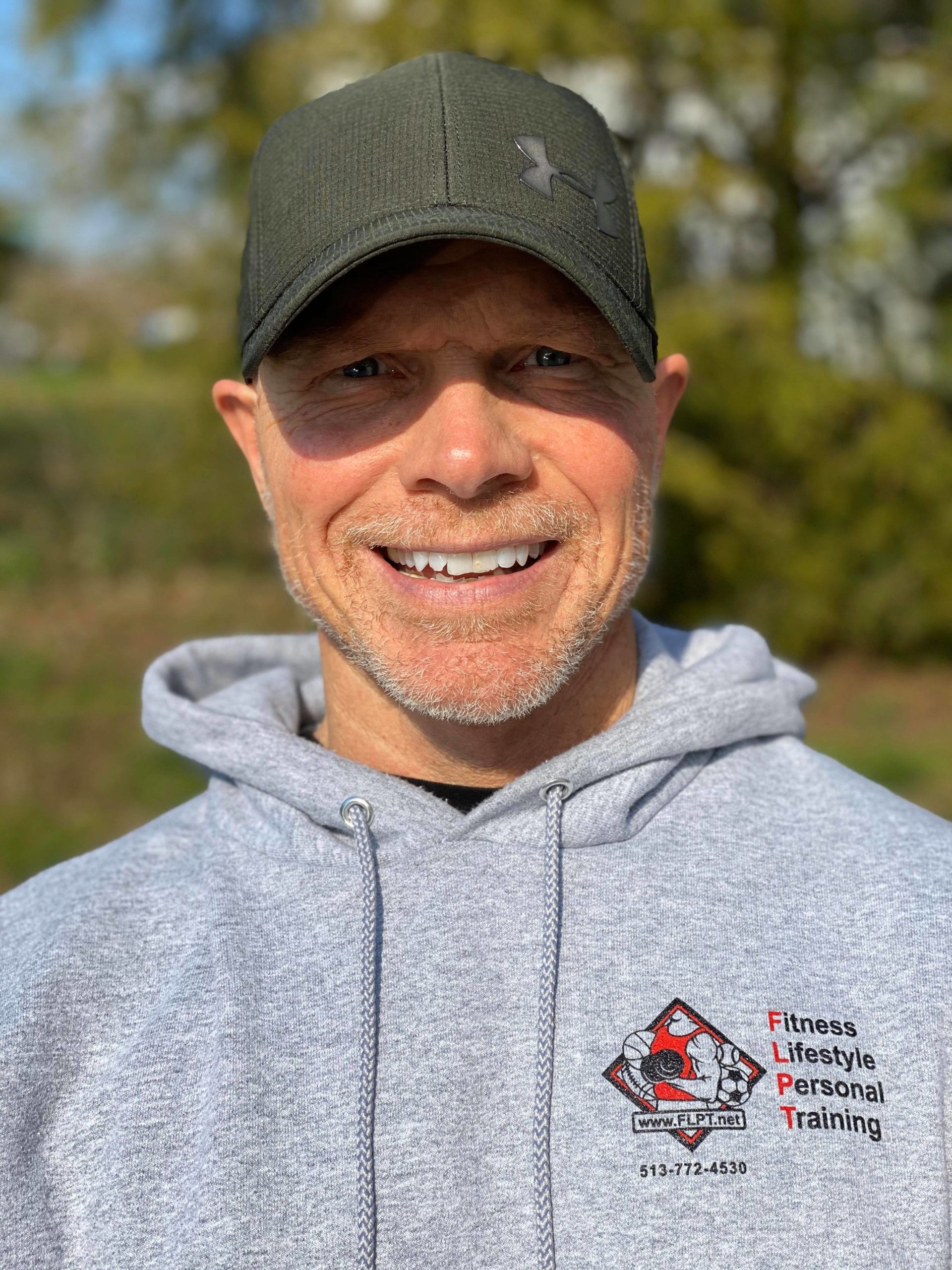 Rob is the owner and founder of Fitness Lifestyle Personal Training.
He has been training for over thirty-three years; seventeen of those years as a personal trainer helping others reach their goals.